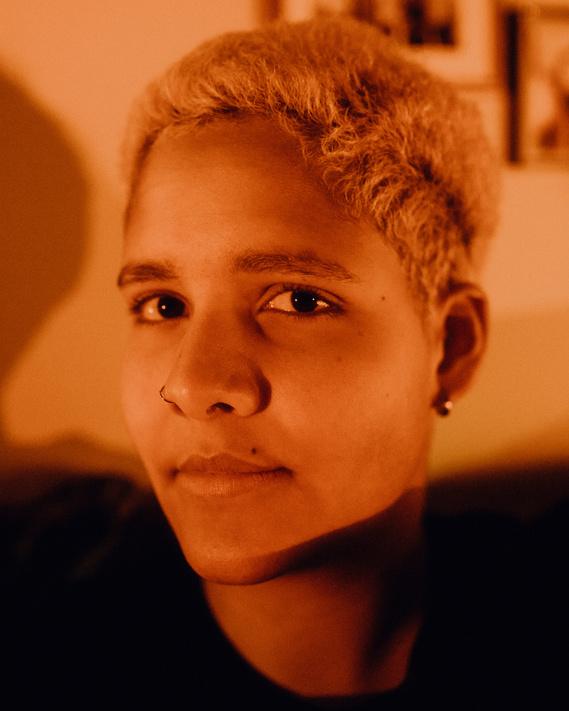 Shanice Ruby Bennett (*1997) is a professional bassist and producer based in Berlin, Germany.

Their musical projects include artists like Lianne La Havas, the australian songwriter Kat Frankie or Charlotte Brandi, belgian-british pop singer MOLI, as well as up and coming singer/guitarist Albertine Sarges and shared the stage with artists like Lie.Ning, Sookee, Marla Glen KLAN, and Fil Bo Riva and Ay Wing. Bennett also recorded a track with Jennifer Batten, the world-renowned American guitarist for Michael Jackson. Their style covers various genres, ranging from Jazz to Rock/ Pop and feels especially at home with Soul, Funk and Hip Hop. Besides their life as a touring musician and session player, they find time to work on their own musical project THEYY and teaches professional bass lessons in Berlin for beginners and advanced musicians.
Bennett discovered their love for the bass guitar at the age of 14. On an exchange with a Swedish musical school, they met another woman playing the electric bass which inspired them to switch from the saxophone, their first instrument. After finishing school in Erkelenz, where they played bass in big bands and gospel choirs, they started studying electric bass under Marius Goldhammer at the Hochschule für Musik und Tanz (HFMT) in Cologne, Europe's largest academy of music. Shanice Ruby Bennett is a graduate of the 2018 Eventim Popkurs at the Hochschule für Musik und Theater, Hamburg. Their personal influences include musicians like Braylon Lacy or Anthony Jackson. You can contact Shanice Ruby Bennett for live and studio recordings as well as electric bass lessons in Berlin, Germany.
Text: Christian Ben Benckendorff
Photo: Laura Schepers